Free Product:  I Need Beta Testers For A New Product I May Offer!
Note:  The Free offer is now over.  Thank you for all of the help.  If you would like to try the Yak Snaks I will provide you a special discount over and beyond what is listed on Amazon.  I just would like for you to provide me your thoughts via email when your pups have tested them.
I want to thank everyone for encouraging me to find an outlet for the products I use and recommend.  The elk antlers and my dog training leashes (to a smaller degree) have been very successful throughout the USA.  In fact, I am waiting for a shipment of freshly picked antlers as we speak.  Some of you will be receiving them as soon as I check them in.  Again, thank you.
Now, for the last two months I have been researching and testing another chew product that is natural, organic, handcrafted and long lasting (not as long lasting as elk antlers, but much longer lasting than bully sticks.  They are made from yak cheese from the Himalayans (the mountain range that includes Mt. Everest).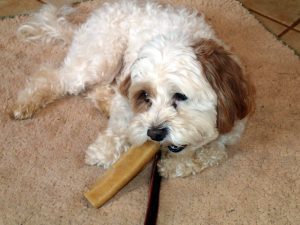 The yak cheese is part of the culture and is a food that has been made by the indigenous people there for hundreds of years.   Here are some of the benefits:
It does not stink or stain.
It is 100% natural and organic.
Nutritional and digestible.
Lactose-free, gluten-free & grain-free
Lasts longer and easier to mentally adapt to compared to Bully Sticks
There is no manufacturer.  It is made by the local farmers.  It is shipped to the USA and tested by the FDA.
Finally, The Actual Offer
There are four companies that import these products into the USA.  I have narrowed the choices down to two companies that are willing to work with me and provide the specifications I want.  I want to independently test them.  For a limited time I want to find people that want to test them with their dogs.  I have limited quantities.  There is no cost involved.  I just need you to give them to your dogs with supervision and tell me what your dogs think of them and what you think of them.
These reviews are important.  I will never offer a product that I do not totally believe in.
Please email me at sales at jimhodgesdogtraining dot com if interested.  Tell me the type of dog, the age and how big they are so I may send the correct size.  If you have two different dogs to test, tell me that as well.  I will also need your mailing address including your phone number as well.  The product packaging will not be pretty at this moment as I am still testing.
Note:  These snacks are hard, very hard just like dog bones, antlers, etc.  With any hard chewing product (rawhides, kongs, bones, antlers, etc.) you must supervise your dog to begin with.  In addition, you must make sure you monitor the size of the yak snack so that it doesn't get small enough to become a choke hazard.  Last thing, I recommend you allow them to chew and lick for 10-15 minutes the first few times you give them to your dog.  A small percentage of dogs will get loose stools (as with other cheeses products).
Thank you again.  I do not know what I would do without all of you.
Jim